5 LASH CARE TIPS FOR LASHES YOU WILL LOVE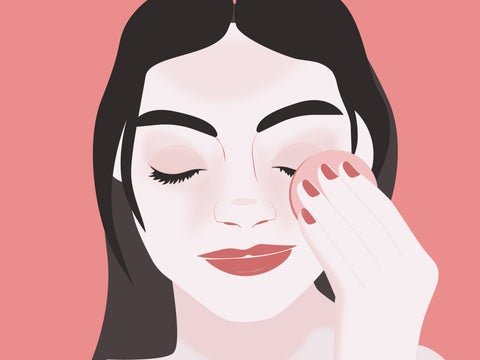 1. TAKE CARE WITH YOUR MAKEUP ROUTINE
Take care when removing or applying your makeup to be sure you aren't applying too much pressure to your lashes or eye area. Avoid rubbing in particular, when you are removing your eye makeup, and ensure you have makeup wipes or makeup remover close by. Use your wipes or remover to gently remove your make up. A common sense guide is to spend as much time removing your makeup as you do applying.
2. BE CAREFUL CURLING YOUR LASHES
Curling your lashes makes your eyelashes look longer instantly. But if you use them after applying mascara, your stiff, brittle lashes are likely to be damaged and break.
Also avoid over curling: Curling too much or squeezing them too hard will further damage your lashes, making them weaker & lead them to fall out. Always use a sanitzer for eyelash curlers to keep away from bacteria.
3. USE A LASH GROWTH SERUM
To maintain the health of your natural lashes invest in an eyelash growth serum. Eyelash serums are liquid formulas that enhance the natural growth cycles of lashes and make them appear thicker and longer. They stimulates the lashes in their growing phase and protects them from breakage while strengthening their roots.
When applied daily, lash serums make the eyelash appear fuller, stronger, and longer. When choosing a lash serum, look for a well reviewed one like lashfridays that is hormone free. Hormones such a prostaglandin have a higher risk of serious side-effects compared to a peptide lash serum like lashfridays.
4. LASH EXTENSIONS CARE
The adhesives and the removing agents on false lashes can induce inflammation in the eye. Furthermore, removing the synthetic lashes can cause the natural lashes to fall off as well. Be careful as well with the type of lashes you choose - Wearing lashes that are too long or too thick can spell damage in the long-run; they weigh more than shorter lashes and can cause stress to the hair follicle.
5. BE MINDFUL OF STRESS
It's common to see lash hair shedding when you are experiencing a surge in stress. This type of hair loss is called telogen effluvium and can be caused by illness, emotiional stress or an event like surgery. The stress causes more of your lash hairs than normal to enter the 'teleogen' or resting phase of their growth cycle leaving you with thinner lashes.
Why choose lashfridays lash serum?
We are hormone free and use collagen, peptides, keratin and pumpkin seed oil to nourish & support lash growth
Our lash serums are vegan and crulety free. We never test on animals and all our ingredients, including our collagen are vegan.
Our lash serums are cost-effective working out to less than 67c a day. Less than the cost of a coffee a day for longer natural lashes.
Infused with a combination of peptides, collagen and vitamins, our lash serum will help to nourish and support your eyelashes to appear longer, fuller and more voluminous.
3 ml * 3 months supply if applied once daily.
Purified Water, Hyaluronic Acid, Collagen, Cucurbita Pepo Pumpkin Seed Extract, Sphingolipids, Myristoyl Pentapeptide-17, Arginine, Vitamin B7, Keratin.
$59.99. BUY NOW
I'm so pleased to have discovered this. I'm a former beauty editor and spent years using Revitalash, Flash and Lilash with amazing results. However, I was afraid of the prostaglandin causing hollow eyes or changing my iris colour. While the effect of this is not as dramatic, my lashes are longer, thicker and far more impressive looking with mascara on after a few weeks of use. It's a keeper.
I was actually a little skeptical about this even seeing the results on other people, I didn't think it would work in me……but I was sooooo wrong. I've been using it for about a month now and already there is a huge difference in the length of my lashes. Love it!
I was not sure this was going to work. I was recommended this by a colleague who has extremely long lashes. I thought hers were fake, because they were so long and gorgeous. But my lashes are now long and healthy. I am so pleased with the results.
I was not blessed with long eye lashes and just accepted this. Since using Lash Fridays they have grown a lot! It's even noticeable to friends that didn't know I was using the serum. This product is so good. I highly recommend you try it.